2018 Biennial Report to Congress on the Effectiveness of Grant Programs Under the Violence Against Women Act

In response to the reporting requirements of VAWA 2000, every two years, VAWA MEI and OVW compiles and presents aggregate qualitative and quantitative data submitted by grantees demonstrating the effectiveness of VAWA funding nationwide. These reports represent 2 years of collective efforts to respond to domestic/sexual violence across the nation. In addition, these reports include recent and relevant research from the field on the scope and burden of violence, emerging and evidence-based practices and policies for addressing violence, and highlights evolving and ongoing challenges.
read the full report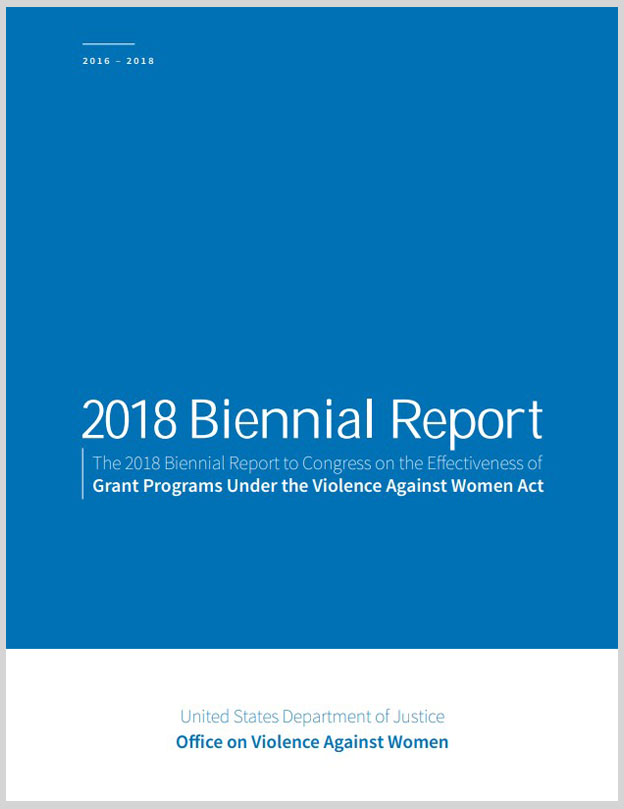 "

The Campus Program has allowed us to hire a Program Coordinator who can dedicate her full attention to the creation of a true prevention curriculum. This curriculum is the cornerstone of our efforts to reduce sexual assault, relationship violence, and stalking on our campus.
Sign Up for Email Updates
Be the first to hear about upcoming training offerings, updates from OVW, and report releases from VAWA MEI!